Your Gift to The Gathering Place Through 12.31.18 will be Matched $1 for $1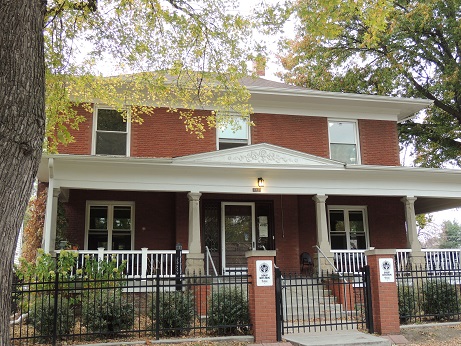 You know the comforts of home during the holiday season. Maybe it's the scent of a turkey roasting in the oven or a freshly baked pumpkin pie. Maybe it's the familiar voices of friends and family as you gather together to eat a meal. Or maybe it's the joy of opening the mail to find a holiday greeting – a reminder of all the people in your life who care.
Unfortunately, there are thousands of people in Lincoln who will not enjoy the comforts of home this holiday season. They will not have a loved one to hold close, a home-cooked meal to enjoy, or a greeting card to open. But this holiday season, you can change that.
Your gift to The Gathering Place today will bring the comfort of a warm meal – the comfort of home – to thousands who are struggling in Lincoln. The Gathering Place is a soup kitchen located in one of Lincoln's most impoverished neighborhoods and serves over 29,000 meals each year to the men, women, and children in our city who face daily struggles with hunger. The need will be greatest as we approach the upcoming holiday season.
Thanks to our generous match sponsors -- Hugo & Thelma Aspegren Charitable Trust, Rogers Foundation, Inspro Insurance, Rotary Club #14 Foundation, Bukaty Companies, Union Bank & Trust, Walmart, Rotarian Friends of The Gathering Place, First State Bank Nebraska, and TEK Services  -- all gifts made to The Gathering Place through December 31st will be matched $1 for $1. Giving to The Gathering Place this holiday season is the perfect opportunity to maximize your gift and bring comfort and nourishment to those in Lincoln who need it the most – during the holidays and throughout the year. Our goal is to raise $60,775 before the end of the year to reach our maximum match of $60,775 -- please help us get there! 
$35 provides food for 60 meals
$56 provides food for one evening of meals
$280 provides food for one week of meals
$560 provides food for two weeks of meals
$1,120 provides food for one month of meals
For every $1 you give to The Gathering Place, our generous match sponsors will give $1!
Donate now here or mail in contributions to:
Community Action Partnership of Lancaster and Saunders Counties
Attn: Gathering Place
210 O Street
Lincoln, NE 68508